Save time by uploading the same information
across all channels
The PIM with universal connector that helps you prevent the chaos when managing information about your products
Your direct connection to all your online channels
Upload your products without creating previous files to export them
In the cloud. No installation required!
FIND OUT HOW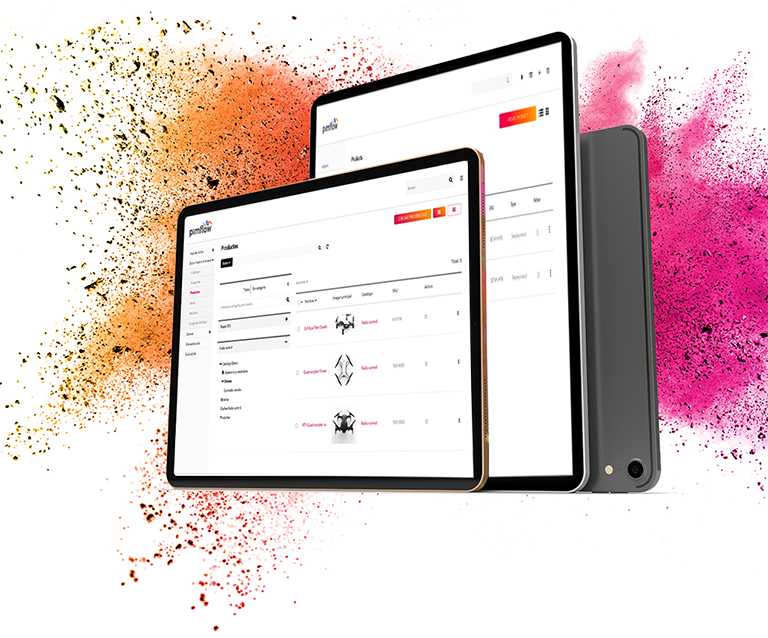 We help you solve the chaos when managing
your product information
You no longer need to be an expert to improve your online catalogue
One day we asked ourselves: does uploading your product catalogue to a channel or marketplace have to be that difficult? After chewing over the matter we designed a solution to make everything flow more easily. That's why we decided to name it pimflow.
pimflow gives you simplicity, intuition and advanced functionality when it comes to managing your company's catalogue on the internet, customers, marketplaces and, in general, on all the online channels in which you wish to be present.
With pimflow we have decided to create, at last, a professional, scalable and intuitive pim, so that companies can achieve their commercial success on online channel and the management on their digital catalogues.
Efficient, integral and fluid, pimflow has the fastest implementation and learning curve of any PIM ever developed.
START FLOWING YOUR BRAND
This is how pimflow makes your brand flow
Advantages that simplify your day-to-day work and
help you expand your business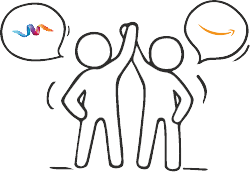 1.

Fast, simple and intuitive YOU WON'T NEED TWO YEARS
TO LEARN HOW TO USE A PIM

A wizard will guide you throughout the entire process of uploading your product information. pimflow is so simple, intuitive and functional that you won´t need to invest time or money in learning how to use it. You open it, you use it, and you're done!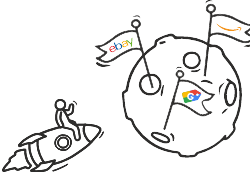 2.

Data superintegration DIRECTLY FROM YOUR DEVICE
TO VIRTUAL BOOKSHELFES

The difference of pimflow with the rest of PIM is that your information is integrated in real time into the online reseller channel: when you fill out a product card you can upload it directly to the marketplace, without having to create files and then export them.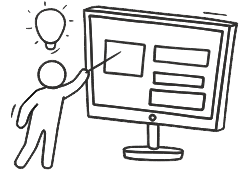 3.

Multichannel YOU SAVE TIME AND UNIFY YOUR BRAND
ONLINE ON ALL CHANNELS

In addition to improving your day-to-day life, pimflow helps you unify - and therefore strengthen - the image of your online brand. You just have to fill out the card of each product once. That same information will be the one you manage on all the channels you want.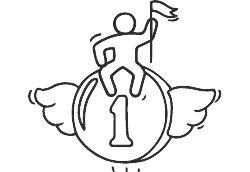 4.

Affordable FLEXIBLE, AFFORDABLE, SCALABLE, CUSTOMIZABLE

Our goal is to make pimflow tryly user fiendly. Discover its different options according to your needs and your budget. With pimflow, it is possible.
HOW TO CHOOSE MY PERFECT PIMFLOW
How does pimflow work?
We're your guide to talk to your marketplaces directly
Those of us who work in ecommerce know that internet is a consumer's paradise...
... and almost always hell for the company
Especially when uploading your product catalogue, a task that can be eternal and frustrating. Incompatibilities of formats, endless forms, decisions that take you to a dead end…
We've made it as easy as possible.
We've done pimflow.
As easy as making pim, pam, pimflow!
1. Pim!
Fill in your information once with an intuitive wizard that guides you through each step.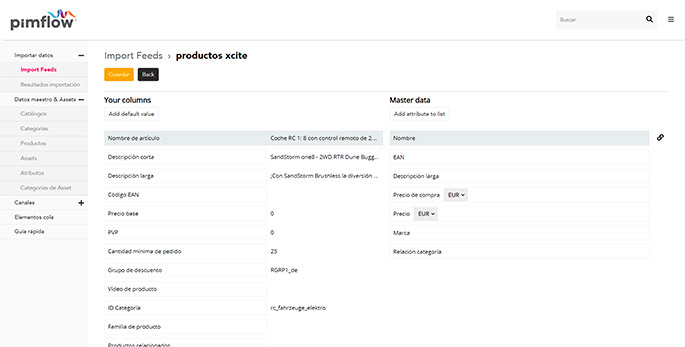 2. Pam!
Upload it in real time to all the online channels where you want to sell your products. No previous files, no export.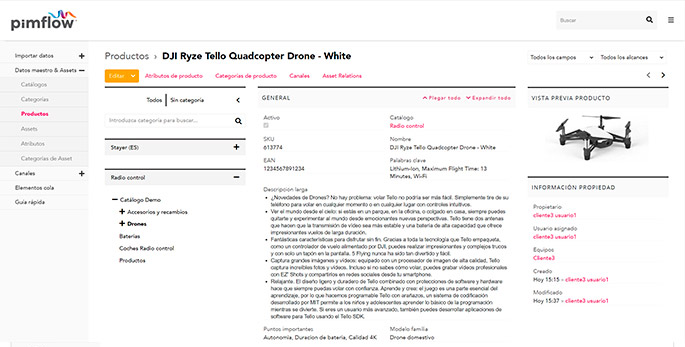 3. pimflow!
Enjoy watching your brand flow. And invest the time and money you've saved on improving even more!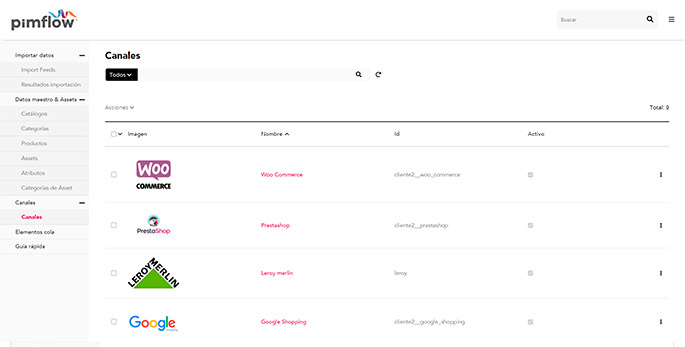 Choose your perfect pimflow
Improve your day-to-day life to suit you
Enjoy the experience of watching your brand grow in a pimflow
Upload your ecommerce catalogue to all online channels easily, quickly and for much less than you imagine.
If you need more information, please contact us.
Tell me more about pimflow
Keep in touch
Write to us and we'll answer you in a pimflow